Inter District Pick&Drop
Dhaka to Bandarban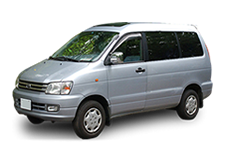 TownAce Noah
7 Seats
Terms & Conditions :
➡No Hidden Charges.
➡This rate is including all kind of fuel,toll,driver cost.
➡This rate is for one way drop only.
➡If you want to return on the same day (before 12am), additional 1000 Taka will be charged.
➡During the time of return, If the time goes after 12am (night), additional body rent of 3000 Taka will be charged. Excuse like, traffic jam/others will not be entertained.
➡This price may increase during the Eid/Puja/Christmass time, depending on the market supply and demand.
➡ Any Question? Please call to our Hotline: ☎ 01711 03 03 03 ☎ 01811 03 03 03